Integrates seamlessly with popular
brokerages and data providers




Alpaca





Ally Invest





eTrade





IEX Cloud





Interactive Broker





Quote Media





Robinhood





TD Ameritrade





Tradier





Trading View





Webull





More
Multiple
Personas

Global
Reach

Integrated
Experience

Multiple
Devices
One Platform
Reinventing Investor Journey. Simple, Collaborative, Intuitive
Positions

Transactions

Gains

Fundamental

Technical

MarketPlace

Payments

Screener

Alerts

News

Insights

Performance

Stats

Pro Tools

Targets

Ordering

Broker Link

Rooms

Learning

Support
Increased Profitability
Trading Accuracy
Automatically view trading accuracy using the provided in-app insights
Monitor accuracy for daily, weekly, monthly or yearly
Understand threshold to maintain profitability
Use accuracy and risk/reward for profitability
Manage risk and reward
Understanding the relationship between risk and reward is a crucial part of investment philosophy.
Monitor risk/reward ratio for specific month
Maintaining ratio leads to consistency of profits
Use ratio with accuracy to determine profit potential
Track your Targets
Validate your strategy and track your goals
Monitor targets for daily, weekly, monthly or yearly
Understand profit relationship with transactions
Analyse current goals with matching strategy
Know daily earnings
Understanding your green and red days to tune strategy
Monitor consistency and average for profits
Track daily profits, accuracy and # trades
Review weekly profits for portfolio
Investor Graphs
The foundation for an Intelligent Network
Order like Pro
Use single, dual or triple linked OCO orders with market and limit option. Use stop or trail stop orders. Use Pro Ordering with hot actions.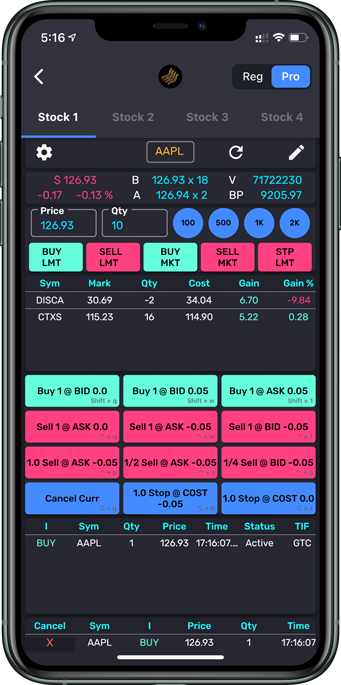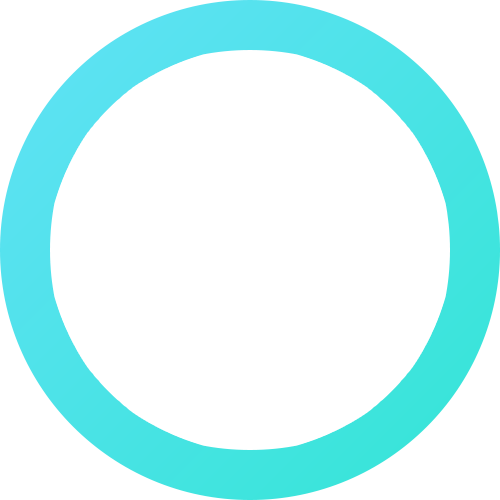 Stay Updated with News
Get news from multiple sources for any symbol or access it directly from positions, traders, regular orders. Get streaming news headlines for pro ordering.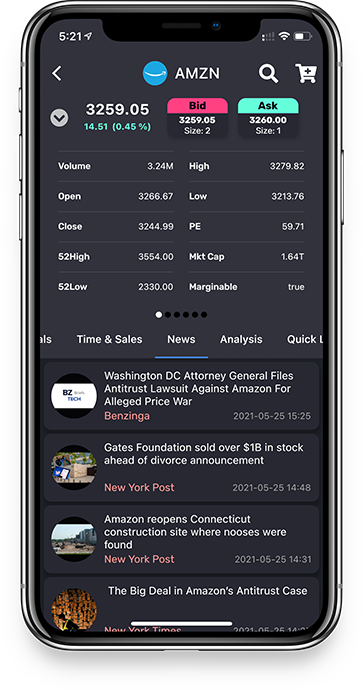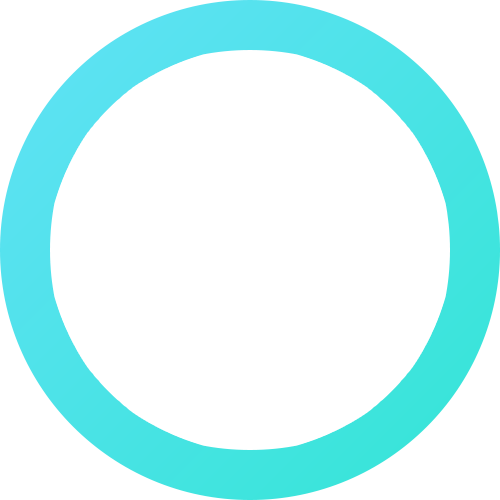 Get Market Analysis
Get simple to understand price target, analyst recommendations roll up and past recommendation history.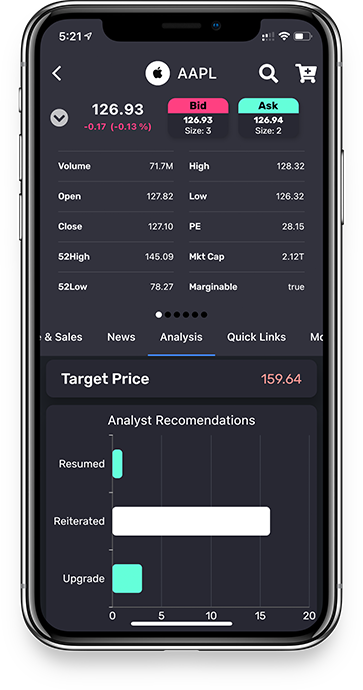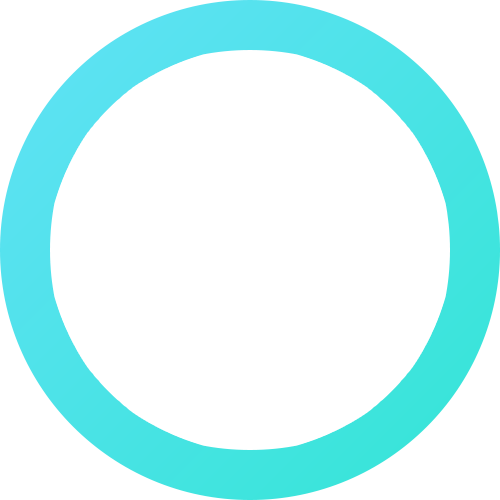 Our App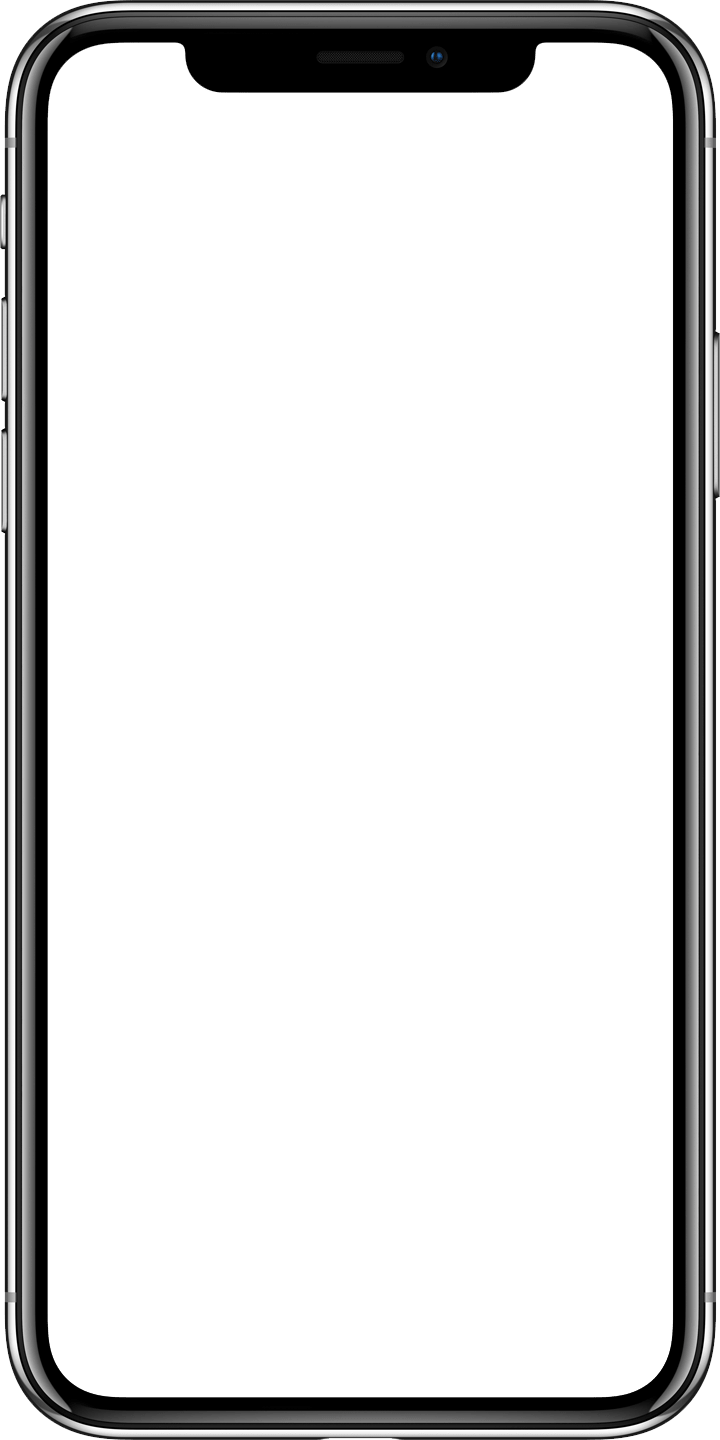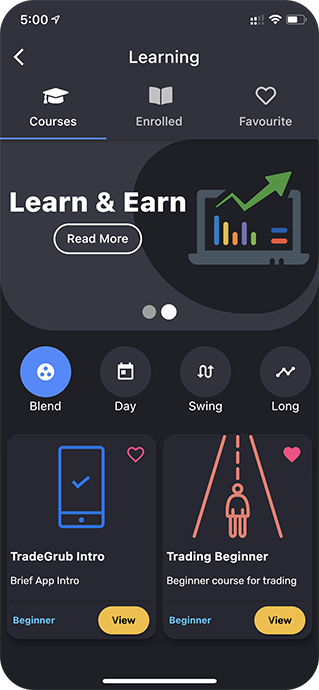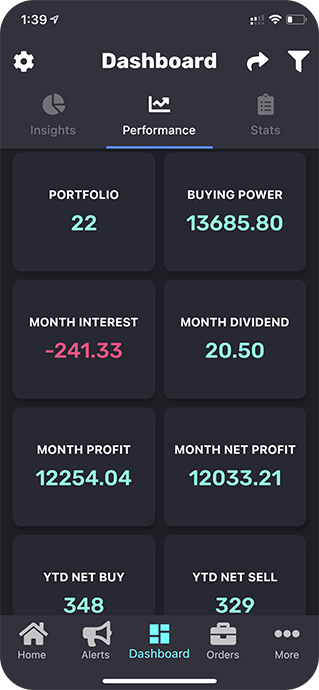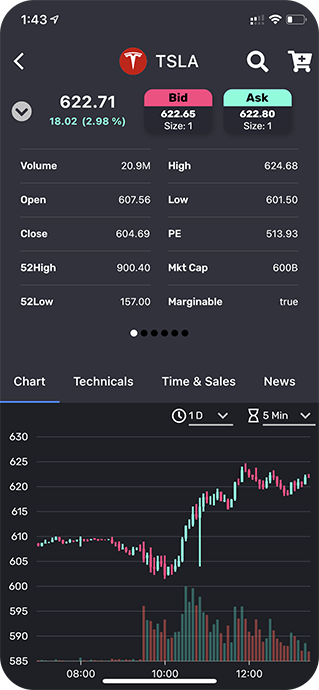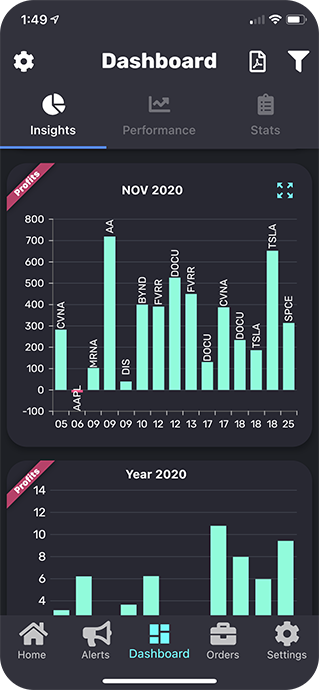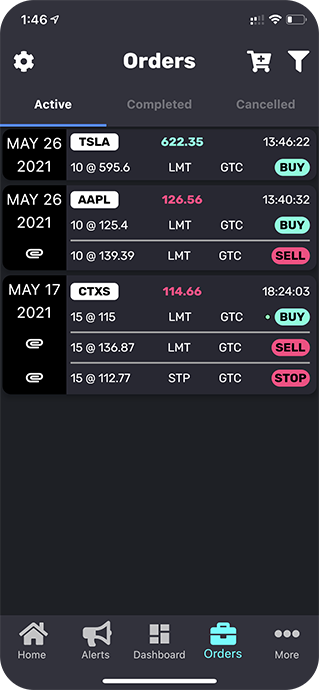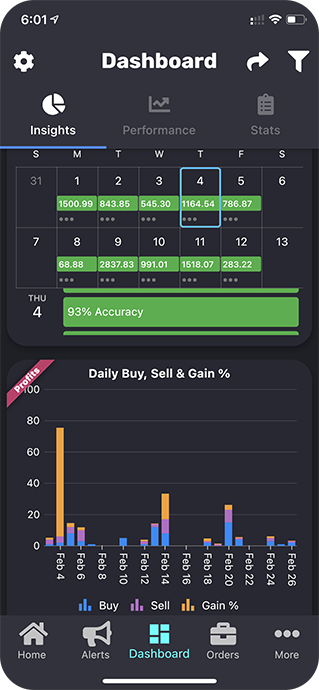 Available On